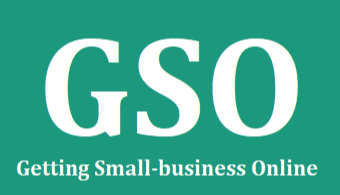 ---
"There is no alternative to digital transformation. Visionary companies will carve out new strategic options for themselves — those that don't adapt, will fail."

— Jeff Bezos, Amazon
Getting Small-business Online
ECommerce Website
GSO is a leader in digital transformation for business. We are helping small companies to thrive in an ever-changing landscape by getting their business on-line.
Integrated Stock and Accounting -
ERP for Small-business
We implement Odoo, an integrated and affordable ERP system for Small-business. ERP delivers efficiency allowing entrepreneurs to focus on driving sales. Enter a stock items once in Odoo and it is available for your Ecommerce Website, Point of Sale, Sales, Stock control and Accounting functions.
Implementations from €1,000
Affordable, Scalable solution which can be administered by you. Low cost, fully functional and efficient.